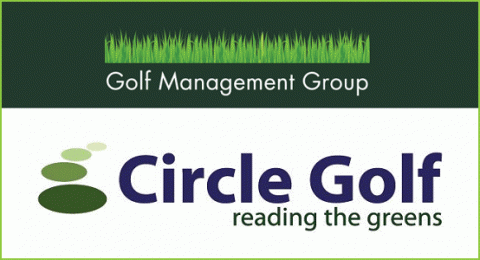 Don't compromise on your insurance cover! GMG raises a glass to Circle Golf.
On behalf of its member clubs, GMG only works with the industry's very best suppliers. One such firm is Circle Golf, who in our opinion already provide the best and most comprehensive insurance cover for over 800 golf clubs.
Why not contact GMG on 0844 406 8541 or email us on info@golfmanagementgroup.co.uk, to discover what GMG and Circle Golf can do for your golf club? If you know your insurance renewal date that would be handy, but it is not essential.
As an added incentive, we have a case of wine to be won by one of the golf clubs who contacts us about insurance before the end of November 2016! Call us now to get your name into the Prize Draw.
We recently asked Circle Golf's Divisional Director, Ian Smith, to write us a guest article for this website. We have published his response below.
GUEST ARTICLE FOR GMG MEMBERS – IAN SMITH, CIRCLE GOLF
"That won't happen to us" must be one of the phrases we hear most as advisors to golf clubs.
The belief that nothing unusual or unexpected could ever occur must be one of strangest challenges we have to face when explaining the need for comprehensive insurance – as the fundamental function of Insurance is to deal with unexpected incidents, those things which cannot be predicted.
Therefore it is always interesting when clients argue that our covers are too extensive.
For example, I'm sure that Little Aston Golf Club could never have predicted a situation where a 5-minute flash downpour could result in almost 100 bunkers being contaminated, leading to repair and restoration work costing over £100,000.
However, as soon as that freak incident had occurred, imagine how relieved Little Aston must have been to discover they were insured by arguably the only carrier in the UK who would have compensated for such an event.
Over the years Circle Golf have dealt with some incredibly unlikely situations, from tidal surges destroying greenkeeping facilities and joy-ridden golf buggies wreaking havoc on a golf course, to a firework ember destroying a clubhouse facility.
Not to mention all the weird and wonderful liability incidents we tackle on a daily basis.
Imagine if we had told the club of these risks prior to any of these events occurring. They would not have believed us, had we allowed them the opportunity to save a few pounds by not insuring said exposure.
However, we believe passionately that golf clubs need fully-comprehensive cover and thus all these eventualities and many more like them have been indemnified in full.
Providing insurance for golf clubs is not about being cheap, being slick, being bold, being arrogant, being convincing … it's only being Right.
The worry for us is that our competitors are doing just what I describe – allowing clients the opportunity to decide which dangers they actually face, based not on actual understanding of risk and exposure but by using the knowledge of what has happened before. This is hardly a great way to manage potential new dangers. How does one tackle the risk of say cyber threats, for example? Wait until a golf club has sustained a multi-million pound loss, and then sell them the cover for future years?
That doesn't seem like a great plan to us.
That's why, for the last 20-plus years, our Par Excellence product has always been at least one step ahead of the competition.
The best golf course cover in the marketplace … the widest liability cover in the marketplace … and innovative covers for Greenkeeper Error, Buildings and Trophy Valuations plus management protection dealing with those issues which truly threaten business in the 21st Century.
I encourage all golf clubs to start by contacting Golf Management Group. Let's get talking about better insurance!
CONTACT US
Please contact Scott Partington or David Valentine in the following ways: